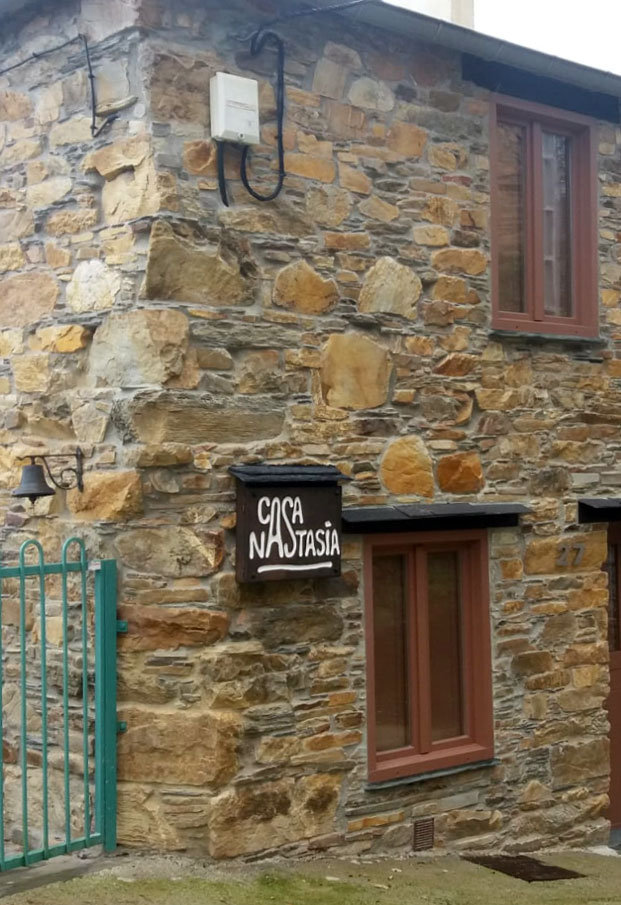 A natural paradise between Galicia and Asturias
Casa Nastasia is located in the small town of Santa María Magdalena de Xudán (A Pontenova), a parish of just under 200 inhabitants. Far from the hustle and bustle of the city, it constitutes a unique place to rest in complete harmony with nature.
The house, a 2 floors building with attic, dates from the 30s and has been completely renovated to offer our guests all the services of a modern home. It also has a garden with barbecue area and a parking area.
Geographically, Casa Nastasia is located in a unique place in the province of Lugo. A few kilometers away from the border with Asturias and less than 30 minutes drive away from culturally popular places such as the Cathedral of Mondoñedo, As Catedrais Beach (Ribadeo), the source of the Miño River (Meira) or the renowned town of Taramundi.
Casa Nastasia is located at the heart of the well-known Río Eo, Oscos y Terras de Burón Biosphere Reserve, recognized by UNESCO in 2007. Furthermore, the Eo estuary was declared Partial Natural Reserve and a Special Protection Area for Birds.
This whole region, besides having great gastronomic quality, is known for being a land of ancient traditions and handcrafted knives. Blacksmith's, mallets and forges are the "must" places to visit in order to discover how people lived in this area centuries ago.
Do not hesitate, come and enjoy all the things Casa Nastasia can offer you.
DON'T MISS THE OPPORTUNITY TO STAY IN A UNIQUE PLACE